No matter how careful you might be, accidents can happen – and when they affect your smile, you need the assurance and results that only emergency dental care can provide. That's why Annapolis Dental Center is pleased to provide superior emergency dental care in the greater Annapolis area. Dr. Kennedy R. Dele has extensive experience in providing emergency dental care for patients that need immediate assistance with their smiles.
Patients in need of emergency dental care are often uncomfortable and find themselves in a very stressful situation. At Annapolis Dental Center we recognize that emergencies are never convenient. Please call our dental office in Annapolis immediately to request emergency care if you experience a severe toothache, knock out a tooth, badly damage your teeth, or find yourself in some other precarious dental situation. We do our very best to see emergent patients immediately.
Whether you were involved in an accident and need to repair your teeth, or you have experienced a sports injury that caused you to lose some of your teeth, you can find the emergency dental care you need at Annapolis Dental Center.
Contact Annapolis Dental Center Today
If you find yourself in need of emergency dental care, call our office immediately at (410) 571-5014. We will be happy to provide the assistance you need to keep your smile healthy and happy.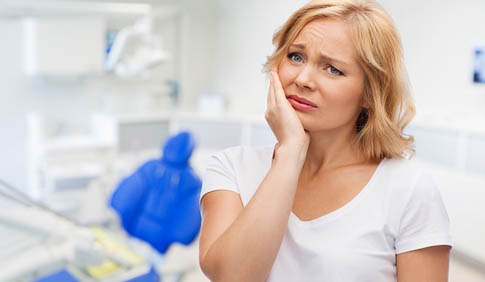 Our Location
161 Jennifer Road
Suite B

Annapolis
,
MD
21401
Existing Patients: (410) 571-5014
New Patients: (410) 919-9823
info@annapolisdentalcenter.com
Follow Us